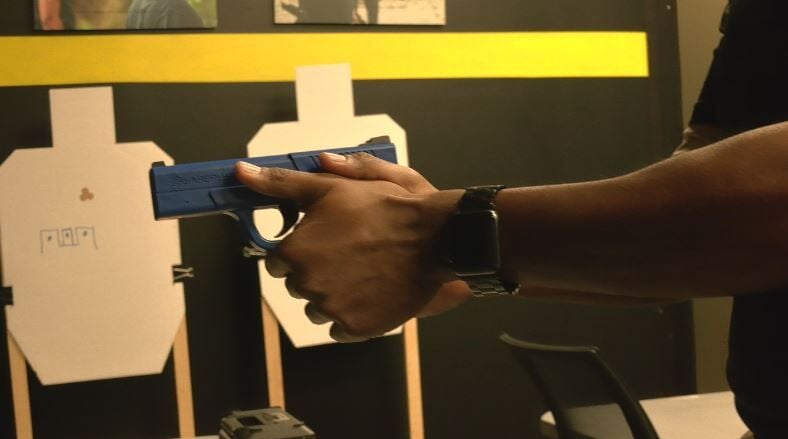 LOUISVILLE, Ky. (WDRB) — A longtime firearm instructor will be demonstrating gun safety, gun handling and other techniques to kids and teens in west Louisville during a youth safety workshop.

(click to view the original article on wdrb.com)

Breon Martin Feb 20, 2022 Updated Feb 20, 2022
---
"The youth are usually left out of the conversation when it comes to firearms training," said Aaron McGahee.
It's just one other big reason the military vet decided to expand his firearm training academy – Rhinox Research Group.
"We are going more aggressive and deeper into west Louisville," McGahee said.
This youth workshop is in collaboration with Cole's Place Events, a location that is no stranger to gun violence. After a fatal double shooting at the event space last summer, the owner's closed the facility.
"Cole is my barber so we always kind of talk about what we can do to make life better to improve the quality in west Louisville," said McGahee, who believes improvement also comes down to affordability.
That's why he made workshop tickets for $35.
"We can't do everything, but with our assets we can do something," said McGahee.
While parents are encouraged to participate, the child must have a guardian present during the event.
"Our students get to train with the handgun before they actually get to go to the gun range," said McGahee. "This allows them to train comfortably and practice those fundamental skills during class."
The Youth Safety Workshop is Feb. 26 from 1-5 p.m. at Cole's Place on West Kentucky Street.
For ticket information, click here.